Using keywords on your website isn't too difficult to do, but it is something that can help your websites' ranking in Google because they are a factor in determining that rank.You still need to write relevant content focusing on the subject of the keyword in order to increase the websites
authority and trust, and you must also build internal and external links to your website to enhance trust and authority.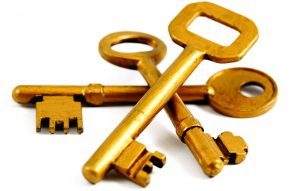 The reason keywords are a factor in website ranking is because they let Google know that if your page or post is about "women's clothing ", then your page should be among the search results when anyone searches for " women's clothing ", or any derivative of " women's clothing ".Keep in mind
that as far as Search Engine Optimization is concerned, a keyword or a keyword phrase means exactly the same thing, a keyword can be one isolated
word , or it can be a phrase consisting of two or more words.
Some things to keep in mind regarding keywords are :
* How many keywords to focus on.
* Which ones are most suitable for you to focus on based on competition, relevance, and number of searches.
* Keyword positioning, or specifically where to use the keyword.
* How to incorporate derivatives of the keyword.
* How many times to use the keyword.
Once you have determined these factors, it's now a matter of correctly applying the keywords into your websites' pages and posts to optimize them
for the search engines. It's not enough to just use the keywords,it must be done in such a way that you don't overdo it.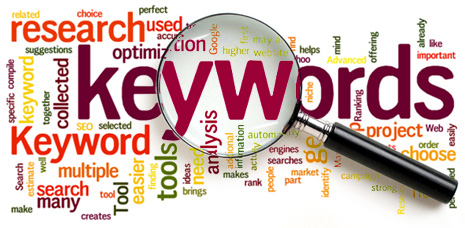 In the past, there were up to eight different places where it was recommended that you place your keywords, but currently the trend is to keep it
simple by using the keywords in two vital locations.
* Within the Page Title-This is the one place that you must place your keyword even if you don't use it anywhere else, and it might sound obvious, but you must not use the word by itself.The keyword needs to be an integral part of the Page Title. For example if your keyword is "Internet Marketing", your title could be"Internet Marketing for Beginners".
*Within the content of your page or post-this is the main body of written material on your page or post, and it might be about merchandise that you have used in your niche and are promoting on your website, or it could be a professional service that you have used and are now
recommending on your website.
Only use the keyword once, preferably within the first paragraph, and don't be tempted to repeat the keyword just for the sake of repeating it, there's no need for this.You can repeat the keyword if it's a natural occurrence as a result of what you are writing or what you are trying to convey with your writing.
Incorporating derivatives of a keyword can be challenging, but it definitely can be done. The best thing to do is to use one primary keyword per page, then try to use derivatives of the word by adding one or more relevant words to it.
In the example used above , if your keyword is "Internet Marketing", derivatives could be created by writing "learning Internet Marketing", or "Internet Marketing opportunities", or "Internet Marketing education".
And once again, don't overuse the primary keyword or derivatives. The derivatives should be the result of natural writing, and they should not be used in such a way that they detract from your content. Never sacrifice the quality of your content by the improper use of your keywords, because if you have higher quality content than your competitor who is using the same keyword,the search engines will rank you higher for your content.
The Jaaxy keyword research tool can help you use keywords more effectively on your website by providing many valuable tools and resources that are not available anywhere else.