Bryon Brewer, the owner of Human Proof Designs, recently announced that he had added a new done-for-you website package that would be more affordable
to more people. In the review that I did a few weeks ago on Human Proof Designs, I mentioned that the websites they build for you come at a reasonable price, and that they are worth every penny you spend because of what is included in the price.
If the price of the websites has been preventing you from starting your own online business, the great news is that Doms' new website offering is his most affordable one to date. This should be welcome news for anyone wanting to finally buy a ready made niche website that comes along with great support services from the people who built it.

You might think that a lower price means that you'll be missing out on a lot of what is included in the higher priced websites, and that's just not the case. In fact the main difference between the new priced package and the two upper level packages is really the amount of content that is included and the social media and logo services that are provided in the premium package.
The new plan is called the Basic plan, and it was designed to allow more people to get a website up and running and on their way to success.These Basic websites can be purchased with a niche already assigned to it,just as the premium sites are offered,or Dom will build you a custom site in a niche that you prefer,just as he would do for a premium site.
So what do you get in a Basic website from Human Proof Designs? You get all the great things that come in the Standard package, just at a lower price. You get a Premium theme with Premium Images and Plug-Ins, a hand picked domain with a one-of-a-kind site design, and very detailed keyword and niche research.
You will also get a Disclaimer and Privacy Policy page and on-page SEO. You get a 6 month Action plan to guide you through the steps in making your website operational, and you also get free E-mail and free Tech Support.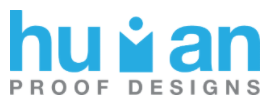 The next item that is included in the Basic website package is the written content, and as I said earlier in this post, this is where the major
difference is between the Basic package and the other two packages. The Basic package comes with 4,500 total words of content in the form of
Information content, Review content, and lastly, Buyers Guide content, all focused on your chosen niche. So your greatest challenge with a Basic
website would simply be to add more relevant content, and this is after all, why we own niche websites, to build them up with quality information to help our readers in our chosen niche.
To top it all off, with the purchase of a Basic website, you will have Lifetime Access to the Human Proof Designs Video Training Library and
their Private Facebook group.
To read my full review of Human Proof Designs click here.
To visit Human Proof Designs to check out the Basic Package click here.
---